SCROLL DOWN TO CHOOSE YOUR TRANSPONDER. Click on any of the

for details
---
CLICK ↓ FOR DETAILS


* REASONABLE FLAT RATES BASED ON THE LEVEL OF REPAIR


* COMMON REPAIR PARTS ARE INCLUDED IN THE FLAT RATE FEE


* PAY US UP FRONT OR IN 30 DAYS


* A FEW MORE REASONS TO TRY US

---
We are a service, not sales oriented agency. This definition is important to you because replacing a mal-functioning transponder with a new or similar used unit is expensive, complicated, and often leads to unexpected problems. If your transponder has provided you with reliable service, repair is still the best option.
Our "focused" approach to transponder repairs has led us to create special troubleshooting routines and devices as well as a growing database of common failures and preventative measures. We save you time, money and effort because:
* Fast turn around usually 48 hours (Some conditions require additional time).
* Experience matters! We repair transponders daily.
* We stock EVERY repair part for most of the models we service.
---
When you order a repair the data is imported into our system. You create the service request, shipping label and receipt from your printer. It saves us from a lot of required paperwork so we can spend more time on your transponder.
95% of the transponders we receive are repairable under our flat rate policy. If your unit is beyond economical repair you can count on our support and guidance towards your most reliable and cost effective options.
Our easy to use INTERACTIVE HELP section may help you localize the problem. It's even possible the trouble is in the antenna or power source and your mechanic could help.
---
CLICK ON THE

BUTTON BESIDE THE PHOTO OF YOUR TRANSPONDER FOR INFORMATION.
CLICK ON THE

BUTTON TO FILL OUT AND PRINT THE REQUIRED SERVICE REQUEST.
KING TRANSPONDERS
SOME LATER UNITS MAY SHOW MANUFACTURER AS: BENDIX, ALLIED SIGNAL OR HONEYWELL.

DETAILS
CLICK INFO

KING KT-76

KING KT-78

KING KT-76A
SERIAL NUMBERS 109,999 AND BELOW

KING KT-76A NEWER UNITS
SERIAL NUMBERS 110,000 AND ABOVE LIMITED PARTS AVAILABILITY

KING KT-78A

KING KT-79 LIMITED PARTS AVAILABILITY

KING KT-76C LIMITED PARTS AVAILABILITY

NARCO TRANSPONDERS

NARCO AT-50 TSO

NARCO AT-50A

NARCO AT-150

NARCO AT-155 LIMITED REPAIR

NARCO AT-165/VS LIMITED REPAIR $289 FLAT RATE

ARC TRANSPONDERS
SOME LATER UNITS MAY HAVE BEEN MANUFACTURED AS: SIGMA-TEK

ARC RT-359A
SOME UNITS HAVE BLACK FACE PLATES

ARC RT-459A

ARC RT-859A

COLLINS TRANSPONDERS
SOME LATER UNITS MAY HAVE BEEN MANUFACTURED BY: S-TEC.

COLLINS TDR-950/TDR-950L

BENDIX TRANSPONDERS

BENDIX TR-2061A

BENDIX TR-661A

GARMIN TRANSPONDERS
GARMIN GTX-320A ALIGNMENT AND MINOR REPAIRS ONLY

GARMIN GTX-327 ALIGNMENT AND MINOR REPAIRS ONLY

APOLLO TRANSPONDER
SOME LATER UNITS MAY HAVE BEEN MANUFACTURED BY: UPS-AT OR GARMIN-AT
SL-70 ALIGNMENT AND MINOR REPAIRS ONLY
We are an FAA certified agency CRS# 0FHR414L plus airframe, repairman's and FCC commercial rated.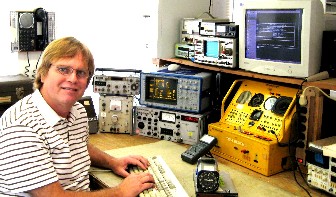 THE FINE PRINT: WHERE INFORMATION IS INCLUDED IN THESE PAGES THAT COULD LEAD TO A SUCCESSFUL SELF REPAIR OF YOUR TRANSPONDER IT MUST BE UNDERSTOOD THAT ANY REPAIRS ARE CONSIDERED BY FAR TO BE MAINTENANCE AND REQUIRE THE ASSISTANCE OF A LICENSED MECHANIC OR REPAIRMAN. THE DATA SHOWN HERE IS WIDELY AVAILABLE BUT SHOULD IN NO WAY BE CONSIDERED COMPLETE. WE ARE NOT AUTHORIZED TO RELEASE COPYRIGHTED TECH DATA FOR ANY PURPOSE EXCEPT WHEN WE HAVE A VALID SERVICE REQUEST AND OPEN WORK ORDER, AND EVEN THEN ONLY TO PERSONS AUTHORIZED TO PERFORM THE SERVICE.